Software Automation
It's no longer a secret, automating your business is now a requirement to survive. Common day to day functions in many instances can be automated or processes can be augmented by at least partial software automation. Whether that involves processing large amounts of data or generating reports, with automation processes that sometimes can take an entire month can sometimes be completed in seconds or minutes. We can also observe your processes and procedures to identify areas that can be automated that you may be unaware of.
Cloud Based Applications
Discover the convenience of cloud based applications. With some characteristics of a pure desktop app and some characteristics of a pure Web app. Allow your business to process information on the go, and provide insights to give it competitive advantage it needs.
Systems Integration
Link multiple types of computing systems and software applications to act as one. AskVTI can integrate businesses information to connect sales orders, to accounting and distribution channels while saving cost on time and resources.
Desktop Applications
Working with high security level information? Sometimes in order to keep information secure, the best way is to develop a Desktop Application. Theses type of applications allow a business to have complete control over the information and are not dependent on an internet connection to run.
eCommerce
Drive sales and increase target markets by developing an eCommerce site. If your business is hurting based on your location and marketing, it might be best to start selling products online. AskVTI can help your business develop an eCommerce solution, we work directly with eCommerce platforms like Magento, and Shopify.
Enterprise Web Portals
Simplify your business by creating an Enterprise Web Portal. This framework allows for integrating information, across multiple channels of a business. AskVTI can offer solutions that link HR and accounting with manufacturing and sales.
Search Engine Optimization
Improve search engine rankings and increase visibility. AskVTI is a certified Google Partner. Through our connections we can provide strong insights on SEO practices that will guarantee high rankings than competitors.
Shipping & Distribution
AskVTI is able to integrate your eCommerce solution with your preferred method of shipping, while saving your business countless labor hours. AskVTI can enable you to import your orders automatically; creating shipping labels; automated customer notification emails, including shipping updates and tracking information.
Web Design
Start increasing your online presence today. Access a new Web Design that engages viewers and keep them on your site. There is nothing worse than viewers finding a web site that is out dated. It will detour them researching your company and cause them to look somewhere else.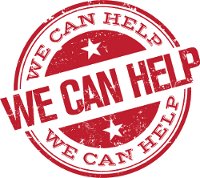 Get In Touch!
Velocity Technologies, Inc.
1119 Adams St
Floor 2
Toledo, OH 43604
Monday - Friday
8am - 5pm EST
*Velocity Technologies, Inc. is not affiliated with any other company in the Toledo area with a similar or shorter name.