Application Development
With custom application development we are able to create software that works with and around your business. If you are unable to find software the does exactly what you need or it does but is bloated with expensive features you don't need, consider having an application developed. We develop applications that run on Windows, Mac and Linux.
Cloud Development
Take your business to the next level with our cloud development servics. We can create applications to allow you to run your business or engage in commerce in and with the internet cloud.
Integration
We're experts at integration on all levels. This includes software to software integration, database integration, cloud integration and API integration. We've integrated with big box retailers, suppliers, information exchanges, EDI VAN's, eCommerce platforms and even existing custom software. If you're wondering if integration is possible, contact us, when others have said it isn't, in almost all cases we've seen it actually has been possible.
Linux Support
We work with Linux on a daily basis, it's a fundemental aspect of running our business. If you need assistance with a Linux based system, your business can leverage our experience.
Project Management
Set your business on the right path. If your business has the need for a technology based product, but doesn't have the time or employees to manage it, AskVTI can help. We can focus on the managing the techonology side, while you stay in control of your core business models.
Solutions Consulting
Start getting the solutions you need. Every business is different and every solution can be unique. Velocity Technologies provides consultation services and can develop solutions so you can focus on your business while we handle technical aspects that your business depends on.
Support Services
Velocity Technologies offers a range of advanced technology support services, from on-site support services to remote access support. These services are geared toward higher end mission critical needs, often industry unique. An example would be a big box retailer or automotive supplier needs you to make an update or process a one-off order, we offer the services to facilitate complex technical processes.
Web Design & Development
There is a wide array of web design services on the market. Just like buying a car, there are economical vehicles and there are hand made italian sports cars. While they are all cars, there is a massive difference between them. Our web design and development service is focused on custom design based on industry standards, fully responsive and adaptive toward desktop, tablet and mobile devices. Our solutions are not based on templates, plugins or quick install web sites. Our design and development services are for clients looking for a ground up solution that meets a specific need. Generally this means the website must perform a certain function that would justfy a completely unique solution.
Web Server Support
Due to the nature of our business, knowledge of and supporting web services is an absolute requirement. If your business needs assistance with web server setup, configuration or support, we may be able to assist. In most cases companies are using a data center and/or hosting company that provides managed support. There are however a large number of companies with their own serves or unique hosting needs where we may be able to help.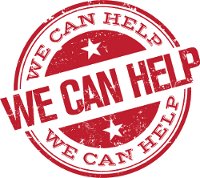 Get In Touch!
Velocity Technologies, Inc.
1119 Adams St
Floor 2
Toledo, OH 43604
Monday - Friday
8am - 5pm EST
*Velocity Technologies, Inc. is not affiliated with any other company in the Toledo area with a similar or shorter name.